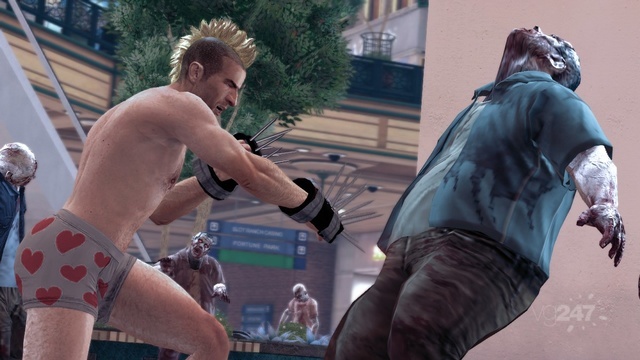 "I got drunk and just did this for about 5 hours. I regret nothing."
So I'm glad that out of my huge list of games I planned on beating this summer, 2 of them that I beat were NOT on the list. OH WELL.
So yeah Dead Rising 2 and Alan Wake.
HOLY SHIT ARE THESE FUCKING GAMES FUN.
The Dead Rising series are good, gory, silly fun and I loved the characters and gameplay in the 2nd game WAY more than I did the first.
Alan Wake.
I had NO idea what kind of game I was playing when I picked this up. I never heard of it. And what a fucking DELIGHTFUL surprise it was! Great story, gameplay and neato graphics and shit. I dunno, it just seemed kinda fresh to me!
So.....what's next? I dunno.
Lots of games. So little time.
Later days yo!